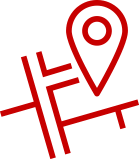 Cherry Bowl Drive-In
9812 Honor Highway
Honor MI 49640
Contact Us
Drop us an email below and we will get back to you as soon as possible.
Feature Information Hotline
In order to provide our guests with the most current, up-to-date, and hottest movies, we book our movies every week. We thank you in advance for checking our website and apologize that we cannot provide any information farther ahead than what we have posted.